MONDRAGON ASSEMBLY FRANCE INSTALLS AN ASSEMBLY LINE AIMED TO MANUFACTURE PARTS FOR THE HOME SECTOR
10 April, 2017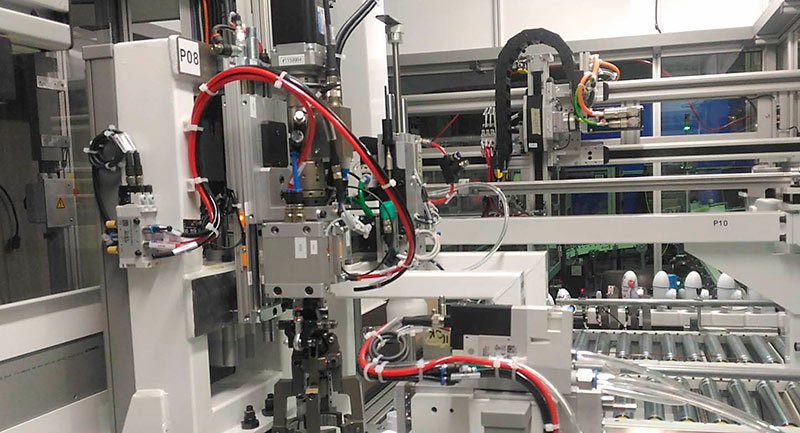 MONDRAGON ASSEMBLY in France has recently supplied a complete installation for the assembly and packaging of Sanitary Parts aimed to the Home Sector. The Line is able to manufacture several different models depending on the needs of the market. In the line all the components of the part are assembled, being fed depending of the model and testing at all times the quality of the made operations. Moreover, once the part has been assembled and tested, is transferred to a complete sorting and packaging line. In this area, each part is plastic wrapped for protection, the case is thermoformed, cardboard boxes are manufactured and filled with the parts. Finally, labeling and closing operations are performed letting the boxes ready for delivery. The line is able to assembly and preparing for expedition almost 700 parts per hour.
The line also includes a complete computerized system for monitoring the installation, allowing its data connection with the central computer system of the facility.
This line is a clear example of the high skills of MONDRAGON ASSEMBLY FRANCE, proposing turn-key systems very easy to handle by our Customers as well as with the highest added value.
Videoclips of several lines already delivered in different sectors can be seen in the Youtube channel of the Company.