MONDRAGON ASSEMBLY FRANCE DELIVERS A LINE FOR ASEMBLYING RFID's TAGS
5 July, 2017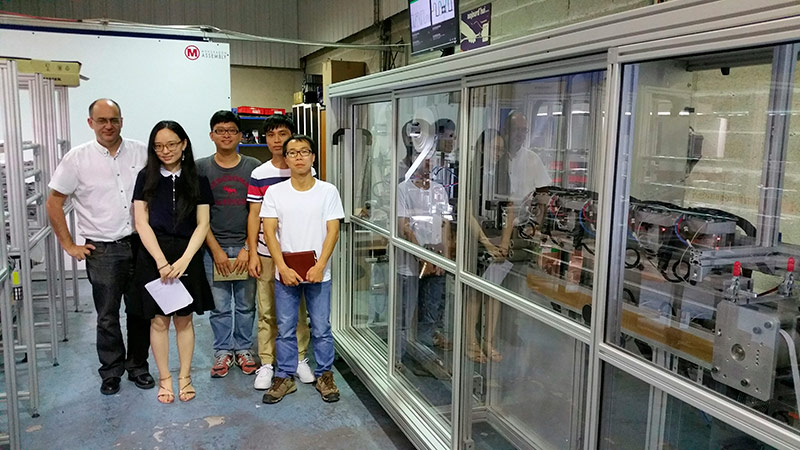 Mondragon Assembly France has designed and manufactured an advanced installation for the assembly of RFID's Tags aimed to the identification of products by means of radio frequency codes. RFID technology uses electromagnetic fields to automatically identify and track tags attached to objects. This new lines has been developed for company INVENGO, one of the most important manufacturers worldwide of RFID's Tags. This Company shares with Mondragon Assembly the passion for innovation, research and development.
RFID systems are key devices in the development of the "Internet of the Things", IoT, and the Industry 4.0 Concept. The Mondragon Assembly France's line is able to assembly different models of electronic chips and producing textile tags of different lengths. The line includes artificial vision systems for both assuring the extreme required accuracy and checking the positioning of the electronic components and the embedded antenna. Moreover, all tags are coded and tested in order to guarantee quality.
An INVENGO's Team of technical managers has recently carried out the acceptance of the line in the facility of Mondragon Assembly in Orange, France.