European Solar Manufacturing Council chooses Eicke Weber as chairman
6 June, 2019
The former director of Fraunhofer ISE will be officially elected at a general assembly planned for September.
---
The ESCM wants a strong Europe to be part of the Fourth Industrial Revolution and also pay attention to sustainability.
The board of the European Solar Manufacturing Council (ESMC) has appointed Eicke Weber as provisional chairman. Official confirmation of the appointment is planned for a general assembly of members expected in September.
The association, which unites European PV manufacturers, research institutes and equipment makers lobbies on behalf of its members' policy interests at the EU.
The trade association has drawn up policies which could aid sustainable construction in Europe.
Policies check clean carbon neutral pricing; application of the EU Sustainable Procurement Framework; consideration of carbon footprints in policy development and state aid; use of ecolabels and eco design; and better access to finance and research funding.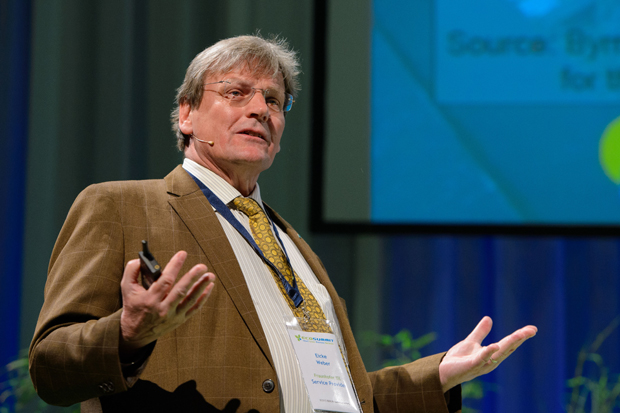 Such an advantage would only apply, however, if imported goods had to align with the same standards as EU products.
According to the ESCM, combating climate change is still considered an economic burden in the political debate. "If you operate an ambitious climate protection policy you create an economic advantage for the manufacturing industry in Europe compared to other countries," said Weber.