The Basque Country's largest solar plant, Ekian, is already operational
31 January, 2020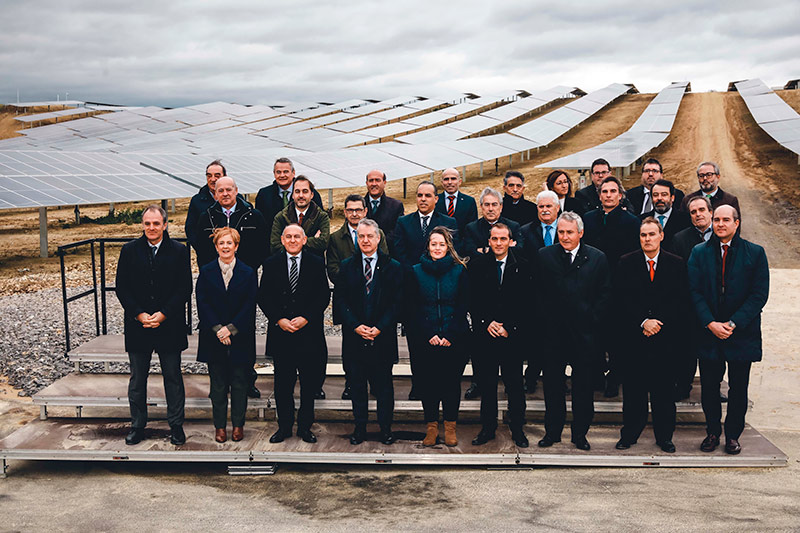 The project was led and promoted by the Basque Energy Agency (EVE) and Krean, after one year of construction, starting operation on 27 January.
The EKIAN solar park, located in the Arasur Industrial Park, was opened by the lehendakari (President of the Basque Government), Iñigo Urkullu, alongside representatives of the two developers (EVE and Krean) and the 26 investment companies, all of them hailing from the Basque Country. It is the region's largest photovoltaic solar park, doubling the installed power to date in our territory. The installation features 67,000 solar panels of 355 watts each which in total can reach an annual production of close to 40,000 MWh, capable of supplying the electrical needs of about 15,000 families per year.
In the opening ceremony, the lehendakari Iñigo Urkullu highlighted the collaborative culture, which is a tradition in the Basque industry and in society itself in the promotion and implementation of projects, "a public-private collaboration to make possible the use of renewable sources, which are essential for the fulfilment of the objectives and commitments of the energy transition towards a more sustainable model".
Similarly, the general director of the Basque Energy Agency, Iñigo Ansola, and the director of the EKIAN project, Asier Etxabe, highlighted the tenacity of both firms to collaborate and seek innovative ways for the development of renewable projects, as well as the commitment of the 26 Basque investment companies towards clean energy.
The EKIAN photovoltaic solar plant is located on a 55-hectare industrial area called "La lágrima", within the ARASUR Industrial Park, in the municipality of Ribera Baja/Erribera Beitia, in Araba. It is a pioneering project, as it is the first time that a solar park is promoted through public-private collaboration, with companies that own part of the installed power.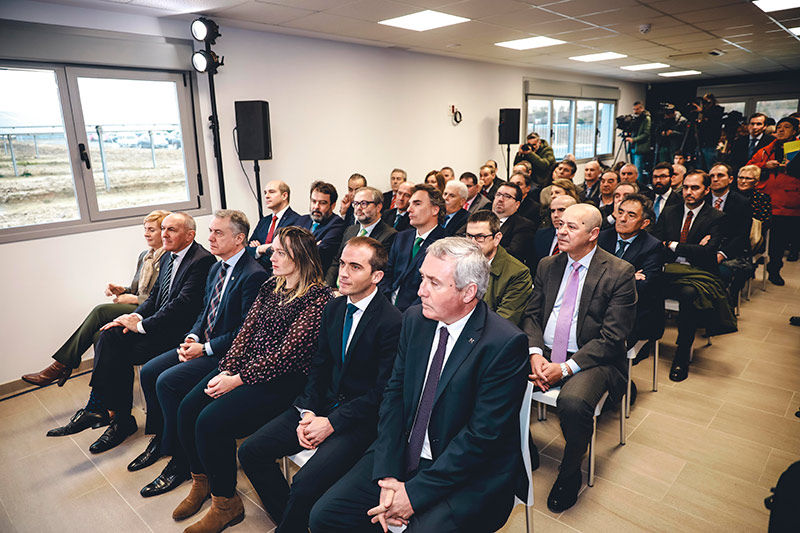 Mondragon Assembly, one of the investors of the EKIAN project
Six cooperatives of the Mondragon Corporation, the latter included, have participated in the project, which aims to boost energy generation in a more responsible way. In turn, Mondragon Assembly, which remains firmly committed to the development of a more sustainable environment, describes the project as something very positive for society in the Basque territory.
About the MONDRAGON Assembly Group
Mondragon Assembly is an international group specialising in the development of automation and assembly solutions. It currently has six production plants:
Its head office in Aretxabaleta (Gipuzkoa, Spain), Mexico, France, Germany, China, and Brazil, as well as a subsidiary in India. It operates in sectors such as solar power, the automotive industry, appliance components, cosmetics, medical devices, and electronics.