Mondragon Assembly Kunshan completes the work on its new plant
14 October, 2020
After 12 months, the construction of the new Mondragon Assembly building in Kunshan (China) has now been completed. The new plant is expected to be operational by mid-October.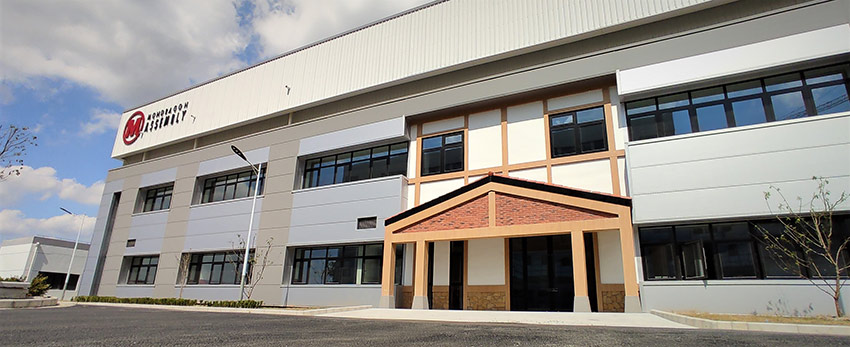 With an investment of over 3 million euros, the new site has a large workshop space of 3,000 square metres, as well as 1,200 square metres of office space. There is also the option to extend both spaces in the future up to a total of 5,500 square metres of workshop space and 2,000 square metres of office space.
This new headquarters is yet another milestone reached in the consolidation of the Group in China since it began its activity there in 2013. Year after year, Mondragon Assembly Kunshan has been growing in a sustainable and steady way, not only in sales but also in experience, teamwork, capabilities and quality, until becoming a benchmark in automated turnkey solutions for multiple sectors such as the motor industry, solar energy, electrical and medical equipment, to name but a few.
The new premises will allow the company to continue its growth in China, with the aim of providing solutions of a high technological value to its clients in the Asian country, and also to establish itself as a global supplier of automated projects.

About Mondragon Assembly Kunshan
Established in 2013, the subsidiary currently has a staff of 85 people, 70% of these being engineers.
In 2020 the company will have achieved 12 million euros in sales.
About the Mondragon Assembly Group
Mondragon Assembly is an international group specialising in the development of automated assembly solutions. It has six production plants around the world: its headquarters in Aretxabaleta (Gipuzkoa, Spain), Mexico, France, Germany, China and Brazil, as well as subsidiaries in India and the MENA region. It operates in sectors such as the motor industry, solar energy, household appliance components, electronic components, medical devices and cosmetics.