Germany launches tender for 1,950 MW of large-scale solar
9 February, 2023
The Bundesnetzagentur (Germany's Federal Network Agency) has announced a new round of a 5,850 MW tender solar ground-mounted production.
Since the start of the year, surcharges have been awarded for PV ground-mounted systems with an output of at least 1 MW. In addition, bids for ground-mounted systems are permissible up to 100 MW.
The Bundesnetzagentur recently raised the maximum value for tenders. The ceiling price is now €0.0737/kWh for the 2023 rounds for ground-mounted PV systems. This is to account for higher component, installation, and financing costs and to avoid unsubscribed tenders.
The advertised volume was not fully used in any round last year. For the November round, the Federal Network Agency even lowered the originally planned volume from 1,200 MW to 890 MW. However, only 104 bids for photovoltaic projects with a total of almost 609 MW were accepted. At €0.0580/kWh, the average, the volume-weighted surcharge was only slightly below the previous year's maximum of €0.0590/kWh.
Tenders for large-scale solar systems will total 5,850 MW this year. The second and third phases will open on July 1 and Dec. 1.
There are also three rounds of tenders this year for rooftop systems with an output of at least 1 MW. The first round with a volume of just under 217 MW has already started and has a deadline of Feb. 1. A total of 650 MW are to be tendered in this segment in 2023, with the ceiling price being raised significantly compared to 2022 to €0.1125/kWh.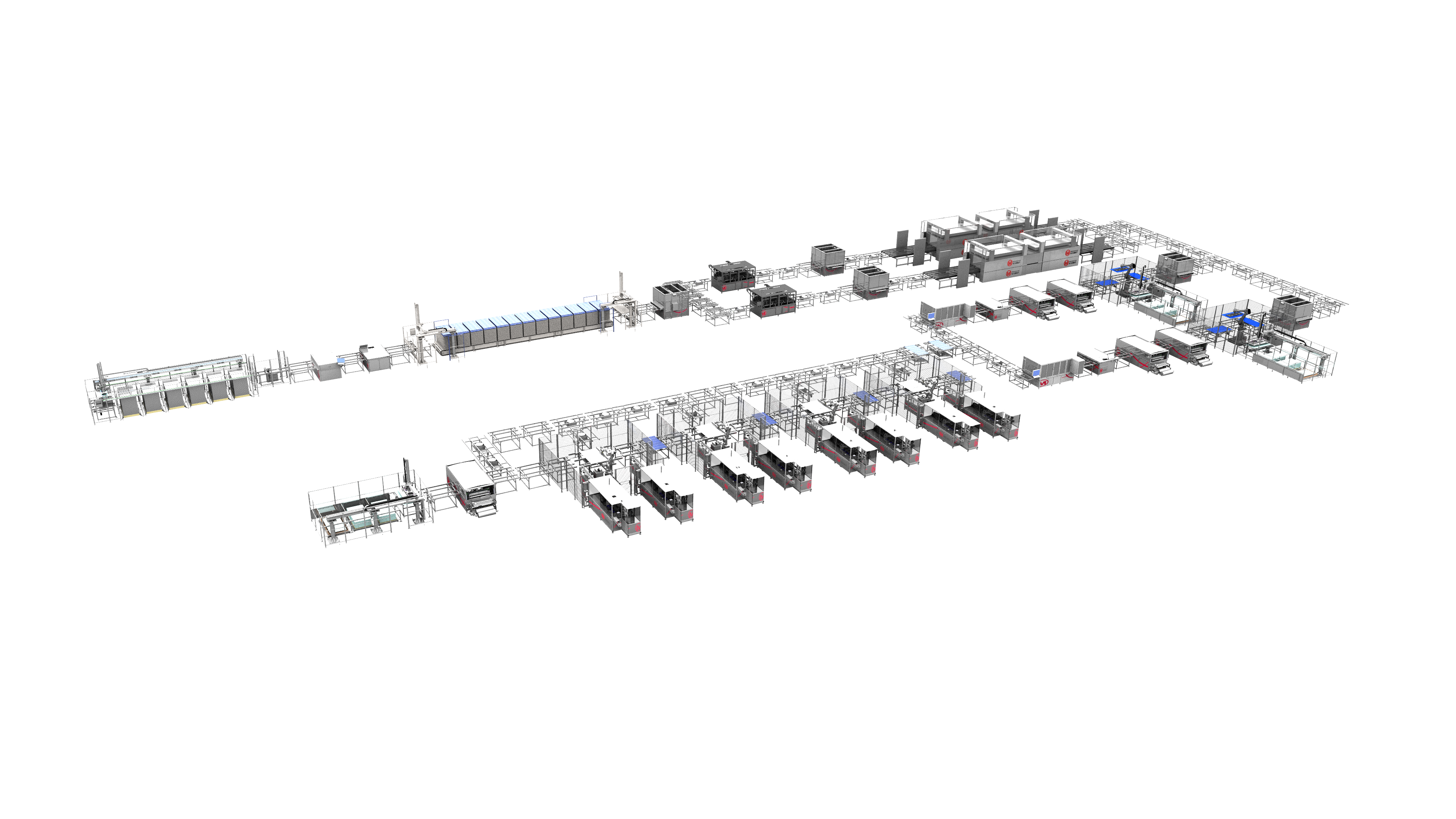 We are the best partner to help you to compete in the Solar Business
Our turnkey lines meet the production needs of each customer, providing solutions aimed at small
and large producers and combining different levels of automation.