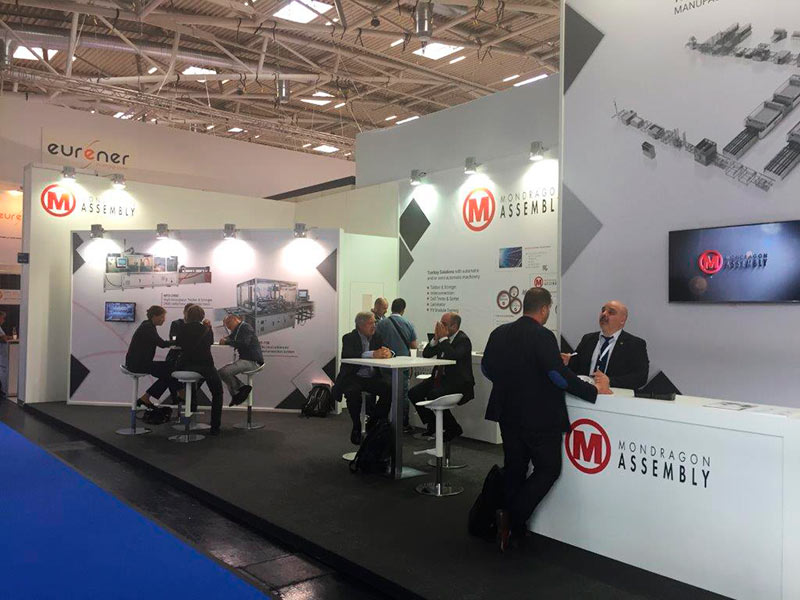 Mondragon Assembly has successfully introduced its new system for automatic manufacturing of high-capacity photovoltaic modules at the Intersolar Europe trade show.
This system consists of two MTS 2500 Tabbers and Stringers, the fastest on the market in a single soldering track, and the most advanced interconnected IC150 system. This enables manufacturers to obtain a high production capacity in a very small space, thus offering them great competitive advantages.
During the duration of the event, numerous visitors were received at the stand interested in the various turnkey solutions of Mondragon Assembly, with lines ranging from 15MW to 320MW.  Mondragon Assembly offers assembly lines of modules with different degrees of automation, adapting to the needs of each client.
One highlight was the presence of European visitors, which is a sign of the recovery of the photovoltaic market in Europe. The Mondragon Assembly team expects to materialise a number of projects spread across the world in the coming months.