From its creation in 1977, Mondragon Assembly has been committed to innovation as a means of achieving growth, dedicating large part of its resources to promoting new product research and development, and extending its comprehensive service offering. Additionally, the group has had its own technology centre since 2002, aimed at developing and capturing technologies over the medium and long term.
Its main areas of research include:
New photovoltaic module production technologies: Back Contact interconnection, Lead Free soldering, Conductive adhesives for Heterojunction and flexible cells, Multiwire interconnection
New processes: Automatic cell breakage detection via EL, lamination alternative to EVA.
Production yield optimisation: Production control software, production tracking systems, total production flexibility (seamless model changing).
New automation technologies: Industry 4.0: Self-learning and self-aware machines, collaborative robots that share the workplace with operators.
New assembly processes: Laser technology, joining of dissimilar materials.
Energy storage: Development of a lithium-ion module assembly line with cylindrical, prismatic and pouch cells.
Mondragon Assembly has become a European benchmark for automation and assembly technologies, participating in numerous innovation projects.

R2R-CIGS
R2R-CIGS is a European collaborative project to develop cost-effective processes and technologies for high volume production of flexible solar modules.
R2R-CIGS derives its name from the so-called Roll-to-Roll high volume manufacturing method and from the high efficiency CIGS material coating tha coverts sunlight into electricity.

GREENLION
GREENLION is a Large Scale Collaborative Project within the FP7 leading to the manufacturing of greener and cheaper Li-Ion batteries for electric vehicle applications via the use of water soluble, fluorine-free, high thermally stable binders, which would eliminate the use of VOCs and reduce the cell assembly cost.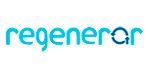 REGENER-AR
REGENER-AR is a clinical translational collaborative project which aims at developing a broadly available and clinically applicable treatment for Rheumatoid Arthritis (RA) by exploiting the biology of living human expanded allogeneic mesenchymal adult stem cells extracted form adipose tissue (eASCs).

SMART-FLEX
Building integrated photovoltaics (BIPV) is a promising area while it is still considered as a novelty dedicated only to exclusive construction.
SMART-FLeX aims to address the identified needs for overcoming the main barriers of BIPV market deployment by demonstrating the multi-functional glass/glass PV building element as plug & play AC device for safe and easy installation into building electricity system.

APPOLO
The APPOLO project seeks to establish and coordinate connections between the end-users, which have demand on laser technologies for (micro)fabrication, knowledge accumulated in the application laboratories of research institutes and universities and the laser equipment manufacturers in order to facilitate faster validation of the process feasibility and adaptation of the technology for manufacturing conditions.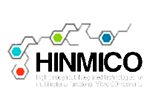 HINMICO
The objective is the development and optimization of manufacturing processes for the production of multimaterial functional miniaturised components by the integration of high-throughput replication/over-moulding processes ( including high precision handling and on-line measuring technologies ) and back-end processes.