From its creation in 1977, Mondragon Assembly has been committed to innovation as a means of achieving growth, dedicating large part of its resources to promoting new product research and development, and extending its comprehensive service offering. Additionally, the group has had its own technology centre since 2002, aimed at developing and capturing technologies over the medium and long term.
Its main areas of research include:
New photovoltaic module production technologies: Back Contact interconnection, Lead Free soldering, Conductive adhesives for Heterojunction and flexible cells, Multiwire interconnection
New processes: Automatic cell breakage detection via EL, lamination alternative to EVA.
Production yield optimisation: Production control software, production tracking systems, total production flexibility (seamless model changing).
New automation technologies: Industry 4.0: Self-learning and self-aware machines, collaborative robots that share the workplace with operators.
New assembly processes: Laser technology, joining of dissimilar materials.
Energy storage: Development of a lithium-ion module assembly line with cylindrical, prismatic and pouch cells.
Mondragon Assembly has become a European benchmark for automation and assembly technologies, participating in numerous innovation projects.
KOBOT
MONDRAGON ASSEMBLY S.COOP. participates in the project called "industrial solutions through flexible and collaborative robotics for intra-logistic handling and transport operations", which has been cofinanced with FEDER funds and subsidised by the Basque Government.
The goal of the Kobot project is to research and develop robotic systems for the handling and transport of material to provide solutions that bring high added value in terms of flexibility, safety and high availability. These robotic solutions should be characterised by a capacity to function when integrated into a semi-structured industrial environment; Coexist and collaborate with people; Adapt to changes in the process and the environment; Provide high industrial capacity; Have the capacity for remote connection (to the cloud) to facilitate the tasks of technical assistance, monitoring, fault prediction, adaptation/reprogramming, etc.
PRODIGIOSA
MONDRAGON ASSEMBLY S.COOP. participates in the project called "DIGITAL PRODUCTS FOR THE PROMOTION OF TECHNOLOGY IN INDUSTRY AND NEW ADVANCED SERVICES", which has been cofinanced with FEDER funds and subsidised by the Basque Government.
The PRODIGIOSA project is an initiative whose main goal is to research and develop digital and advanced analytics technologies, through the development of a multi-domain IT solution capable of providing new 4.0 service providers, enabling companies to maximize the added value of their current industrial products, converting them into real digital products and optimising the efficiency, availability and quality of their resources, maintenance services, design and production processes, as well as the creation of innovative business models for their clients.
CPS4SME
MONDRAGON ASSEMBLY S.COOP. participates in the project called "Cyber-Physical Systems for Bolstering Small and Medium-Sized Manufacturing Enterprises in the Basque Country", which has been cofinanced with FEDER funds and subsidised by the Basque Government.
New IT technologies constitute a big opportunity for small enterprises, which can compensate for some of their weaknesses and monetize their strengths. The project seeks to develop cyber-physical systems to increase productivity in the manufacturing phase, improve the producer's quality by means of vision-based inspection systems and develop new tools for improving maintenance and technical assistance services for internationalised SMEs. These tools will be adjusted to the reality of small enterprises that have limited human and financial resources.
IBILI
MONDRAGON ASSEMBLY S.COOP. participates in the project called "Industrialisation of Lithium-Ion Batteries", which has been cofinanced with FEDER funds and subsidised by the Basque Government.
Energy storage is becoming a key capacity all over the world and Basque industry is competing on a global level on markets in which electrical storage is a key component in the final product. The IBILI project seeks to develop storage technology based on lithium-ion and battery-pack manufacturing technology in the Basque Country, and to position the members of the consortium on this market, which is growing in Europe.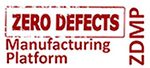 ZDMP
ZDMP is a Horizon 2020 Project for innovation in the EU aimed at developing solutions that allow zero-defect manufacturing by means of the use of cloud-based IT platforms that provide specific services.
To do so, an open-source platform will be developed, as well as the development environment, the marketplace and the apps to allow industries to access the tools that allow the zero-defect paradigm to be achieved.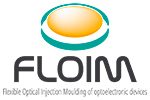 FLOIM
FLOIM is a Horizon 2020 Project for innovation in the EU aimed at developing solutions that allow the manufacture of optoelectronics by means of plastic injection processes.
These components are currently manufactured by means of processes that are far more expensive, and the development of injection processes that achieve the requirements of the optoelectronic market will enable an extraordinary reduction in the cost of these components.

PICKPLACE
PICKPLACE is an EU 2020 Horizon 2020 innovation project aimed at developing solutions that combine the capabilities of robots and people in a safe, flexible and reliable environment.  The collaboration is planned in an intralogistics environment for which new solutions will be developed: dynamic packaging planning, flexible capture strategies, and a multifunction clamp. These advances will be combined with a perception system and action strategies to create a safe environment for collaboration between the person and the robot.

LAY2FORM
LAY2FORM is an EU Horizon 2020 research and development project aiming at the manufacturing of 3D pieces lightened by means of the hybridisation of metals with composite materials of the thermoplastic matrix. The manufacturing platform will respond to a flexible line concept with cognitive automation, monitoring, and online inspection. In addition, the process will be modelled to provide real-time optimisation  of the products that are manufactured in the line.

SMART-PDM
Manufacturing is undergoing immense yet gradual Industry 4.0 transformation with the help of advancements including predictive maintenance. SMART-PDM's objective is to acquire manufacturing data to provide diagnosis and prognosis information while rendering the underlying technology financially feasible. This will result in lower costs of maintenance, waste and parts as well as improvements in quality and throughput. The technological advancements validated by the demonstrators will help enhance the know-how, technologies, solution offerings and toolsets of the partners.
vf-OS
Mondragon Assembly participate in the project called vf-OS, which is a collaborative research and innovation project funded by the European Commission's H2020 program.
The vf-OS Project will develop an Open Operating System for Virtual Factories, deployed in a cloud platform, supporting a multi-sided market ecosystem for providing a range of services to the connected factory of the future to integrate better manufacturing and logistics processes. This manufacturing approach can enable a whole new level of flexibility and scalability in the manufacturing domain and, like any good concept, tries not the re-invent the wheel but to take advantage of, replicate, and adopt such concepts and tools.

PRODUCTIVE 4.0
Productive 4.0, an Europen project where Mondragon Assembly participate, is a project to improve the digitalization of the European industry by electronics and ICT. Almost half of the budget is funded, partly by the EU, partly by ECSEL Joint Undertaking and the national authorities of involved countries. There are involved 109 partners and 19 countries
The aim is to create a user platform across value chains and industries, thus promoting the digital networking of manufacturing companies, production machines and products.
The participating partners will examine methods, concepts and technologies for service-oriented architecture as well as for components and infrastructure in the Internet of Things. Other aspects are standardization and process virtualization, in other words, simulating manufacturing processes to optimize real workflows. The platform can be used in the three interlocked process pillars for managing the supply chains, the product life cycle and digital production.

R2R-CIGS
R2R-CIGS es un proyecto europeo de colaboración para desarrollar procesos y tecnologías rentables para la producción de alto volumen de módulos solares flexibles.El nombre de R2R-CIGS se deriva del método de producción de alto volumen denominado Roll-to-Roll y del material de revestimiento de alta eficiencia CIGS que transforma la luz solar en electricidad.

GREENLION
GREENLION es un Proyecto de colaboración a gran escala del Séptimo Programa marco de investigación y desarrollo de la UE destinado a la fabricación de baterías de iones de litio más ecológicas y menos costosas para aplicaciones de vehículos eléctricos por medio del uso de aglutinantes solubles en agua, sin flúor y estables térmicamente, que eliminarían el uso de compuestos orgánicos volátiles (COV) y reduciría el coste del montaje de las celdas.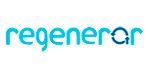 REGENER-AR
REGENER-AR es un proyecto clínico transnacional de colaboración que pretende desarrollar un tratamiento ampliamente disponible y aplicable clínicamente para la artritis reumatoide aprovechando para ello la biología de células madre mesenquimales alogénicas expandidas extraídas de tejido adiposo de personas adultas.

SMART-FLEX
Los sistemas fotovoltaicos integrados en edificios son un sector muy prometedor porque aún se considera una novedad destinada únicamente a la construcción.
SMART-FLeX pretende satisfacer las necesidades identificadas para superar los principales obstáculos que impiden el desarrollo del mercado de los sistemas fotovoltaicos integrados en edificios demostrando que el elemento constructivo multifuncional de vidrio/vidrio fotovoltaico representa un dispositivo plug & play de corriente alterna que puede instalarse de forma fácil y segura en el sistema eléctrico del edificio.

APPOLO
EL proyecto APPOLO pretende establecer y coordinar contactos entre usuarios finales demandantes de tecnologías láser para la (micro)fabricación y de conocimientos acumulados en los laboratorios de aplicaciones de los institutos de investigación y las universidades, y los fabricantes de equipos a fin de validar con mayor rapidez la viabilidad de procesos y la adaptación de la tecnología a condiciones de producción.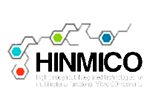 HINMICO
El objetivo es desarrollar y optimizar procesos de fabricación para la producción de componentes miniatura funcionales de múltiples materiales mediante la integración de procesos de replicación / moldeo de alto rendimiento (incluyendo tecnologías de manipulación de alta precisión y medición en línea) y procesos de fabricación final.