We are specialists in the design, manufacture and assembly of manufacturing lines for the automation of industrial processes, and with over forty years in this market, we have been consolidated as a leading partner in high technology for our customers.
Our team of experts, with their extensive know-how and experience, is capable of offering solutions with a high technological component in mechanical, electrical, electronic engineering and assembly for a variety of products in various sectors.
At Mondragon Assembly we have a high level of experience in:
Planning and design of manufacturing lines for industrial components
Global supply chain with international agreements with leading automation solutions OEMs
Assembly, programming and tuning of both standard and customised lines
Global turnkey delivery service at the customer's home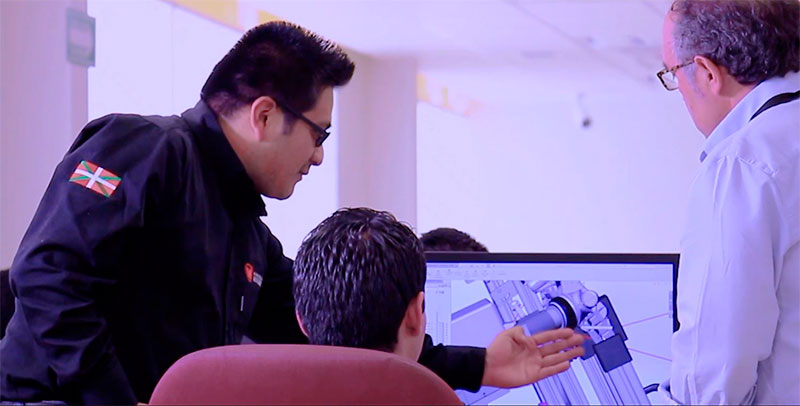 Our global production network, with more than 1500 developed projects, allows us to offer solutions for those clients who want to increase the efficiency of their production processes and reduce internal complexity by outsourcing our services anywhere in the world.