This new development allows to interconnect strings of the latest state-of-the-art solar panels, such as BIPV and HJT cells technology.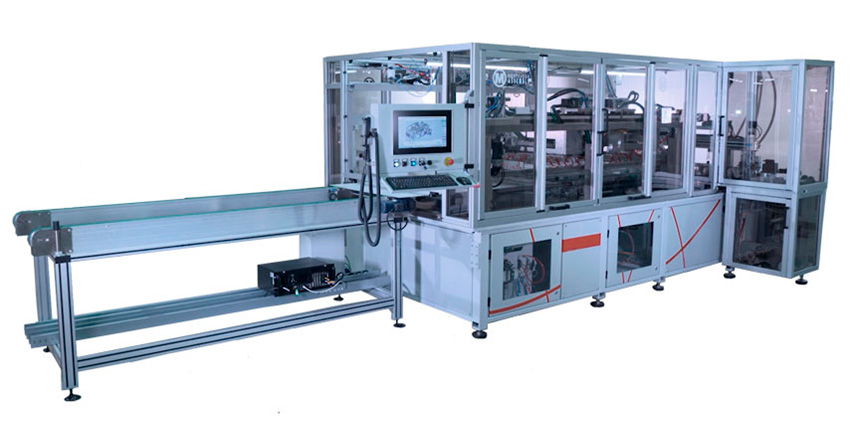 Both the technology and the architecture of modules such as cell technology have had an unprecedented evolution in recent years and Mondragon Assembly continues its search for new developments in order to be able to anticipate such advances and give its customers the best solution on the market.
The latest milestone achieved by Mondragon Assembly is the development of its new cutting-edge interconnection machine now ready for the market. Versatility, autonomy, quality and, above all, performance, are the characteristics that give it a uniqueness and distinction on the market, where Mondragon Assembly is once again in a leading position.
New interconnection, more autonomy and better performance
The new bussing machine that has been developed is capable of producing glass/backsheet or glass/glass, monofacial or bifacial PERC, PERL and PERT modules full and cut cells. It also produces modules that include the most advanced technology on the market such as BIPV or modules with highly-efficient cell technology such as HJT or TOPCon. With regard to the sizes of the cells, this new machine is compatible with any cell size on the market, including M10 (182 mm) and M12 (210 mm) cells. In this way, Mondragon Assembly allows its customers to provide products of high technological value, which means they can distinguish themselves on the market.
As far as technical specifications are concerned, this new development is capable of interconnecting an unlimited number of ribbons and wires, autonomy with no stops of more than 8 hours and a global uptime of 99%.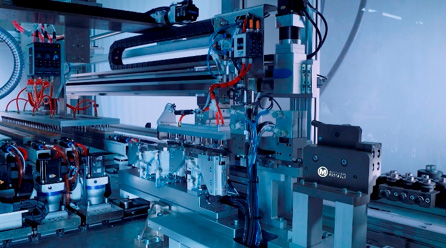 To check the technical specifications, click on this link and you will be taken to the datasheet of the new development.
Versatility and adaptability to future technologies
Being aware of the technological advances in the solar world, Mondragon Assembly is working hard to provide its customers with the best solutions, becoming a long-term technology partner and providing integral support throughout the life of their business, giving expert advice on new and future technologies.