NTN-SNR HONORS MONDRAGON ASSEMBY FRANCE AS BEST SUPPLIER OF THE YEAR 2016
26 July, 2017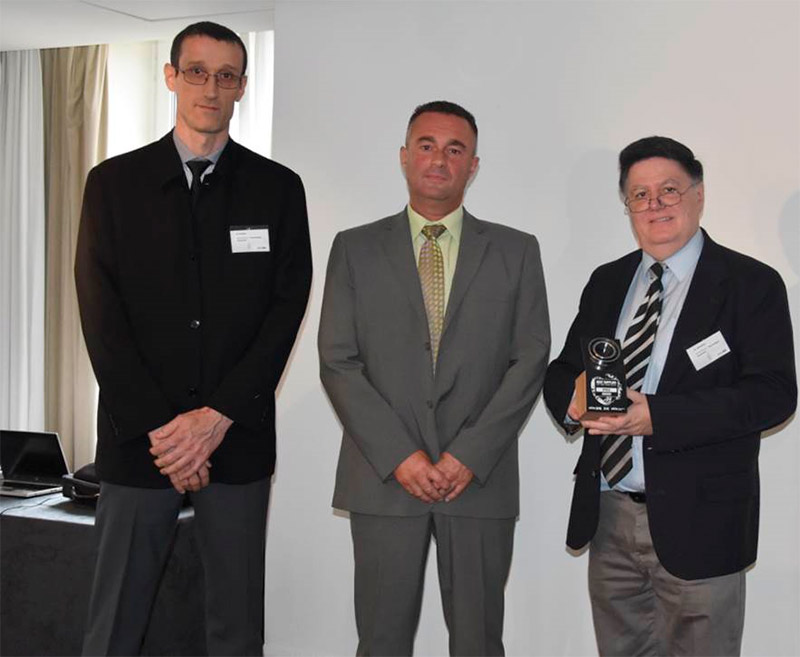 NTN-SNR has honored MONDRAGON ASSEMBLY FRANCE  as "Best Supplier of the Year 2016" in the category of Special Machinery and Assembly Lines. NTN-SNR  is a World Leader in the design and manufacturing of high technology bearings. The ceremony was held last June 29th at the Imperial Palace in Annency, France, with the participation of a pretty big number of invited Companies as well as top representatives of NTN-SNR.
This prize recognizes the excellence achieved by Mondragon Assembly France in the design, manufacturing and delivering of Assembly Lines as well as its quality, innovation, competitiveness and service. During the event, those attending were privy to NTN-SNR's vision of the automotive sector as well as its strategies for the future, especially in matters concerning quality and competitiveness. Awards were given following 11 categories to Suppliers that, as Mondragon Assembly, have exceeded the Company's expectations.
M.Bardet kindly gave the trophy to M.Sebastien Barde and M.Félix Remírez. We are proud of this honor and it encourages us to achieve excellence in all our works. The day ended with a jolly very good lunch.