Mondragon Assembly France expands and renovates its facilities
5 October, 2018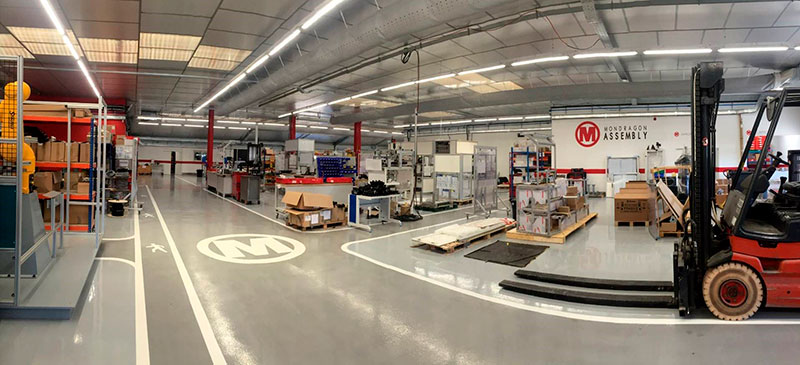 The MONDRAGON ASSEMBLY plant in Orange, France, has successfully completed the expansion and modernisation of its facilities. Over the last years, the sales figure has grown remarkably, as well as the complexity of the manufactured lines and number of sectors to which Mondragon Assembly supplies equipment.
The expansion has meant an increase of almost 400 square meters. Additionally, a cleanroom has been built, allowing the manufacture of sensitive lines that are aimed, above all, to the solar, aerospace and medical sectors. In addition, the laboratory has been extended and equipped with highly advanced instruments.
The technical means have been completely modernised, being equipped with more electricity and a new pneumatic energy network with advanced consumption control to respect the environment and contribute to ecological production. Similarly, all commercial, engineering and service offices have been renewed. The opening was held a few weeks ago and had the participation of company staff and a few suppliers.
MONDRAGON ASSEMBLY FRANCE is the country's leading company in the supply of automatic assembly lines for the automotive and electrical components sectors. It includes a powerful R&D team that is very active in the aerospace, solar, electronic and pharmaceutical sectors.