Mondragon Assembly shares its Intelectual Property
3 September, 2019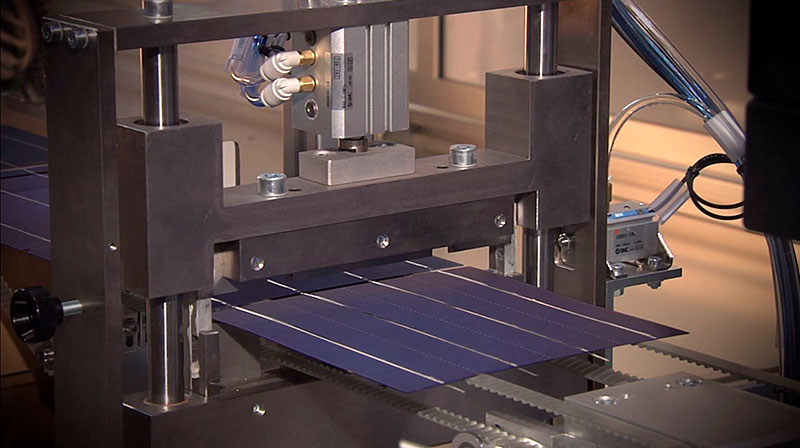 The Basque cooperative and the Korean STiN Inc. have reached an agreement to share a patent owned by MONDRAGON Assembly.
It is an innovative solution that allows photovoltaic module manufacturers to increase their productivity.
Mondragon Assembly S.Coop, an Spanish Leading Company dedicated to deliver solutions and Equipment for the PV Industry, and STiN Inc., one of the top suppliers of PV products in South Korea, had entered into an agreement for the sharing of the Intellectual Property of a patented solution owned by Mondragon. The function of the equipment is specifically located at the tabbing and stringing process and known as "continuous stringing" and allows 15% more productivity in cells per hour being processed. According to this agreement, STiN Inc. will be able to deliver this solution to all PV module manufacturers in the South Korea Territory.
About Mondragon Assembly
Mondragon Assembly is an international group specializing in the development of automation and assembly solutions. The Group currently has six production plants in Spain, Mexico, France, Germany, China and Brazil, and a subsidiary in India. They also have a strategic network of commercial offices in leading world economies.
Mondragon Assembly is a recognized producer of equipment for the manufacture of solar panels. The company designs and provides turnkey production lines and machinery for photovoltaic systems. Mondragon Assembly has been providing innovative manufacturing technology for more than fifteen years.
It offers a wide range of services around the solar panel manufacturing industry, including product design advise, raw materials selection, panel certifying with fast-track, production ramp-up support, personnel training and know-how transfer.
About STiN Inc.
STiN is an Asia- Multinational Company and aiming to be "Total PV solution provider" to East Asia market and Korea-Based clients in worldwide market. STiN started as PV module supplier in 2013 and currently is structured of  STiN Holdings at Singapore for steering and financing, STiN Inc. at Korea for sales and EPC, Shanghai STiN Energy Technology Co. Ltd at China for procurements and sales, Changzhou STiN Energy Technology Co. Ltd at China for development of value-added energy storing products, STiN Japan Inc. for new product sensing and sales, and PT. Ley Harmony Khatulistiwa at Indonesia for liaison office for new business development.
Through the well-organized operating companies, STiN could supply all products and parts in PV industry: from PV cells to Modules and Module manufacturing facility.
STiN will utilize the agreement for sharing an intellectual property owned by Mondragon for encouraging module manufacturers activity and protecting IP holders' rights.