Mondragon Assembly Group is celebrating the twentieth anniversary of its subsidiaries in Mexico and Germany
19 October, 2022
Both projects are progressing well and have become benchmarks in automation in their territories. The Queretaro plant (Mexico) currently employs 128 people and the Stahringen plant (Germany) 57.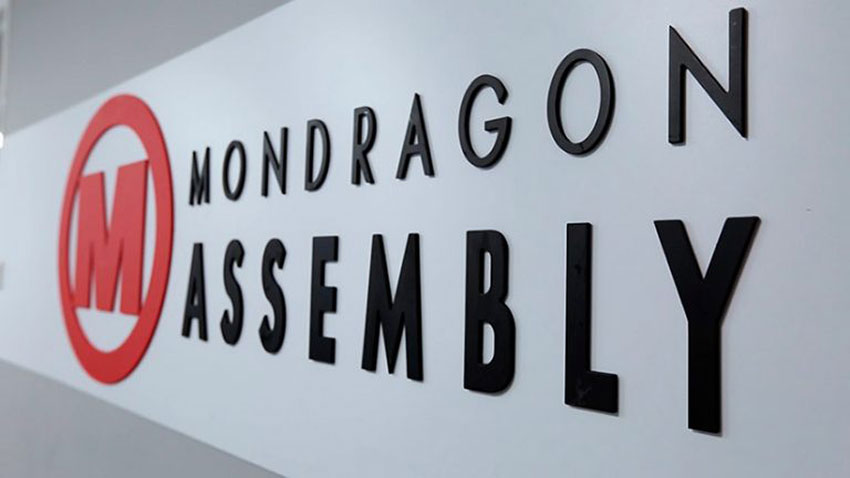 2022 is a special year for Mondragon Assembly Group, as two of its oldest subsidiaries have been in existence now for 20 years and have celebrated it in style. It was in 2002 when the Group committed decided to set up its second and third international subsidiaries – the first one was the subsidiary located in Orange (France) – and two decades later the success in that decision is confirmed, as every year both subsidiaries have continued to grow, both in sales and in people, becoming automation leaders in their respective territories.
Mondragon Assembly Stahringen, flexibility and adaptability
In its 20 years, the German subsidiary has shown its capacity to adapt to the needs of every customer and carrying out projects for different sectors, which strengthens their position as a supplier capable of developing solutions customized to the needs of each customer. "During this time, we have developed very special projects with a high technological value for the automotive, battery and solar sectors, among others. Each project is unique, and our more than 20 years of experience gives us the ability to understand what the customer's real needs are and to offer solutions with high added value," says Peter Szepanski, Managing Director of the German subsidiary.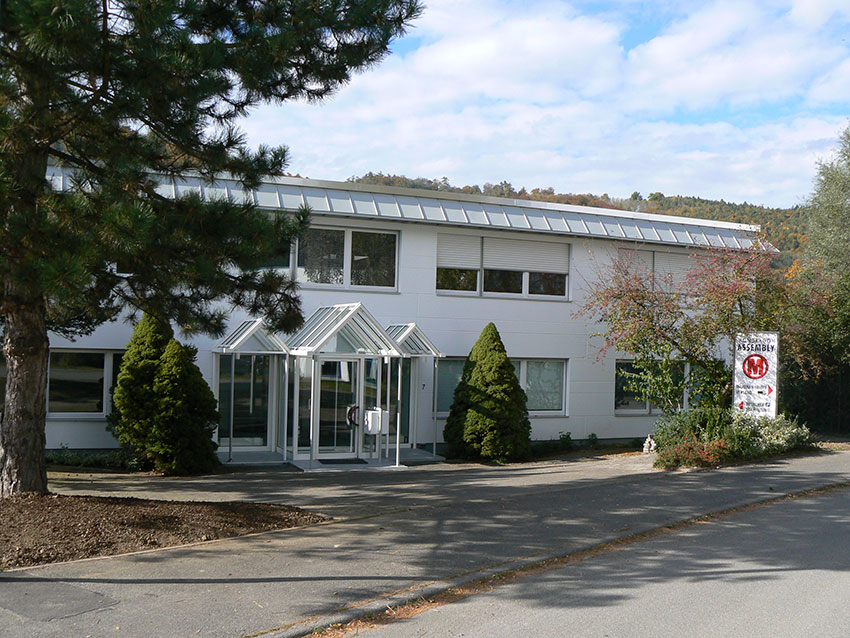 Photo: Mondragon Assembly Stahringen
Mondragon Assembly Strahringen, near Lake Constance, currently employs 57 people.
Mondragon Assembly Queretaro, benchmark in turnkey lines for automation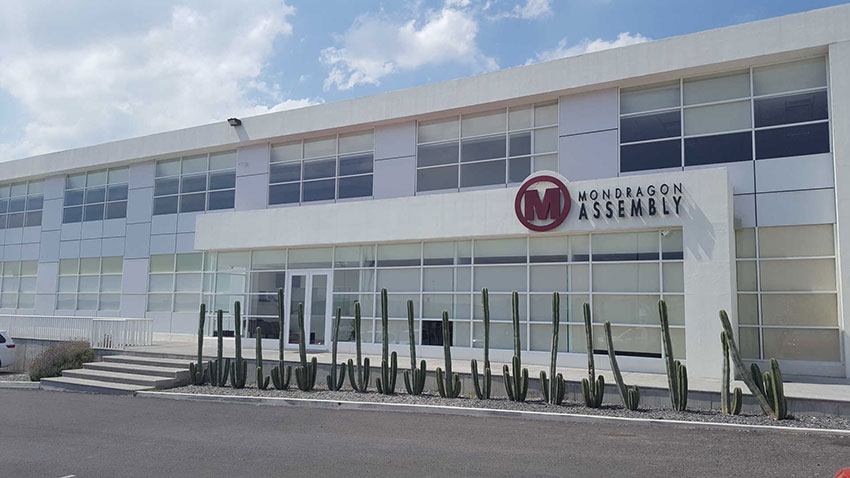 Photo: Mondragon Assembly Queretaro
Year on year, the subsidiary in Queretaro has consolidated itself as a leader in automatic and semi-automatic lines, mainly for the automation sector. At present, the plant is at 100% capacity and expectations for the coming months are very positive. "We currently have a team of 128 people, but we are predicting significant growth in order to meet market demands and turn them into opportunities to maintain our position as the highest benchmark in the region.
Right now, our team is focussed on the closure of this year's projects, looking after the deadlines and quality of the latter, which has always been our trademark" adds Ricardo Bustamante, Managing Director of the Queretaro subsidiary.
On 1 October last, the twentieth anniversary celebrations were held in the Mexican city of Queretaro with every single person from the subsidiary and several members of Mondragon Assembly Group attending. During the celebration we gave thanks for the effort, passion and dedication of all the people who make up the team at Mondragon Assembly Queretaro.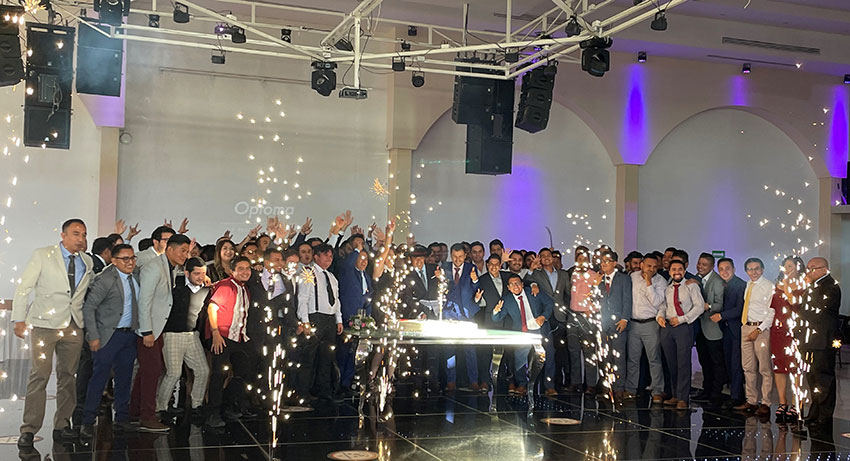 Photo: Celebration of 20 years of Mondragon Assembly Queretaro
6 subsidiaries and 3 sales offices strengthen the international presence
In 1994, Mondragon Assembly decided to initiate an strategy of internationalisation, with the aim of increasing its overseas presence, thereby being able to attract projects from potential clients. Nearly 30 years have passed and the Group now has 6 subsidiaries who provide turnkey lines that encompass the whole of the value chain and 3 sales, engineering and service offices.
The video below was produced by the Queretaro subsidiary for the celebration of its 20 year history.