Mondragon Assembly wins another order for its Energy Storage Business
5 December, 2022
The project consists of Laboratory Test Equipment for Energy Storage Technologies, for the Lithuanian company SoliTek. SoliTek is a high-tech solutions developer in PV module and stationary battery packs.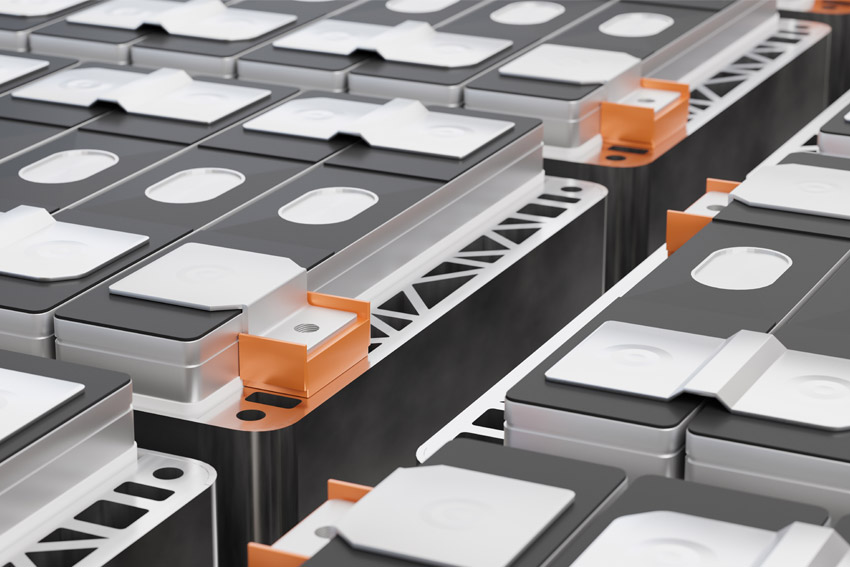 A new achievement for the Energy Storage Business Unit
Mondragon Assembly, a specialist turnkey line provider with high technological value that can be adapted to any existing requirement in the energy storage sector, has recently won an order from SoliTek. With this new order, Mondragon Assembly continues to consolidate its position in the market as a battery modules assembly line manufacturer.
This Laboratory Test Equipment for Energy Storage Technologies is suitable for stationary storage solutions in self-consumption systems and grid-connected systems, which can support renewable energies such as solar energy, wind power, and others. Also, these types of battery pack can be used for peak saving solutions, based on aligning the peaks of the distribution grid.
This project is a bet  that the Lithuanian company is making in the storage sector. "Developments and trends in the global renewable energy market have for some time indicated a growing demand for energy storage solutions. SoliTek therefore started several years ago to consider how to leverage its existing expertise to become the first manufacturer of an autonomous smart energy storage system (battery) in Lithuania. The company's insights have proved to be correct and today, rising energy prices in Europe are driving demand not only for solar power plants, but also for batteries that help the consumer harness the full potential of a solar power plant," adds  Julius Sakalauskas, CEO of SoliTek, on the other hand, research and development, is the focus.
This new Laboratory Test Equipment for Energy Storage Technologies will be ready in SoliTek by the first quarter of 2023.
This Laboratory Test Equipment for Energy Storage Technologies will enable the first research in Lithuania on intelligent off-grid power storage systems
Several solutions have been implemented in the project with the aim of ensuring research object quality, such as thermal inspection, width verification by laser, and welding verification by the vision system.
Undoubtedly, a challenge where the collaboration of both companies has been key. "In order to be able to adapt to the customer's needs and provide them with what they need, we can clearly see that cooperation between us is essential, so we can deeply understand which are their main requirements and thus we can give the best solution "claims Pedro Illume, Director of Automation and Energy Storage Business Units.
About SoliTek
Vilnius-based solar module manufacturer SoliTek produces a full portfolio of solar modules in Lithuania. SoliTek currently exports 85% of its solar panels to EU countries. The company now has a production capacity of 180 megawatts. SoliTek is a greenest manufacturer in Europe and can offer the most innovative solutions for green Europe:   the solar power plant in the fields with "tracker" technology can generate up to 40% more electricity; solar power plants on the roof can generate 20% more power;  solar panels can be integrated into the roof (solar power plant as a roof) or even the façade (Solid Wall applications); solar power plants in agro industry (agro-solar power plants);  noise barriers with integrated PV solutions on motorways and railway tracks saving the construction costs, producing energy and safeguarding the population! SoliTek already makes use 100% renewable energy, and our panels are manufactured according to the strictest  environmental, energy saving, social justice requirements, do not use environmentally hazardous materials in their production process and are fully recyclable after 30 years of use.
About Mondragon Assembly
Mondragon Assembly is an international group specialist in the development of automation and assembly solutions. The parent company in Spain, which is a cooperative, was created in 1977, one of the pioneers in the development of production and assembly technologies. Mondragon Assembly is divided into three business areas: Solar, E-Mobility & Energy Storage and Automation. Its main activities in each of these businesses include the development of turnkey lines and machines and contract manufacturing, providing solutions anywhere in the world with its six production plants and three technical and sale offices.
Mondragon Assembly belongs to the MONDRAGON Corporation, one of the most important business groups in Europe.