Mondragon Assembly to develop automated PV Manufacturing Line for Nithin Sai Renewables Pvt. Ltd., a part of Nithin Sai Constructions
14 June, 2023
Mondragon Assembly, a leading provider of turnkey solar production lines, is pleased to announce that it has received an order from Nithin Sai Renewables Pvt. Ltd., a subsidiary of Nithin Sai Constructions. This marks a significant milestone for Mondragon Assembly Solar in India.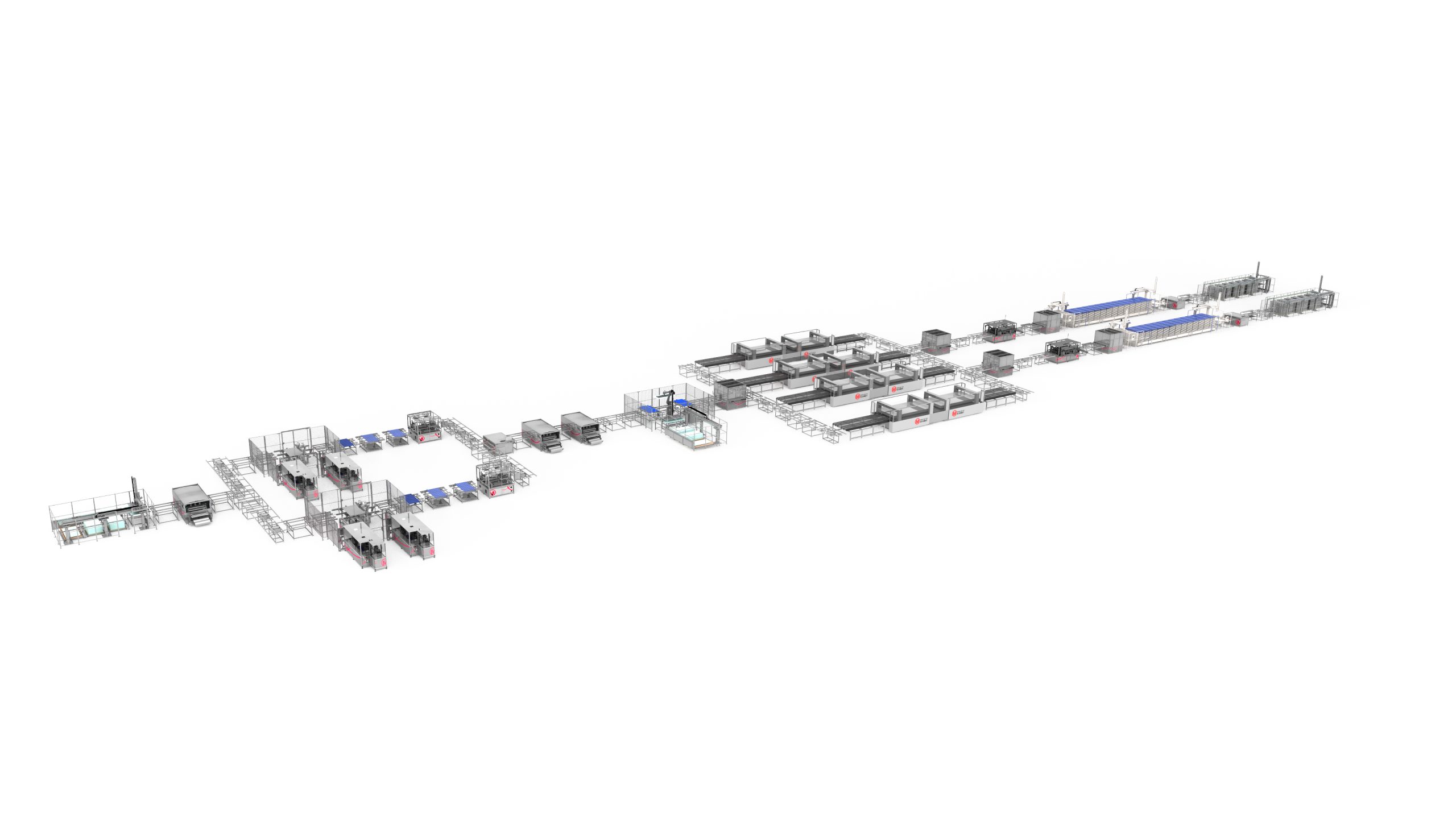 Under this agreement, Mondragon Assembly will develop one of the most advanced and largest automated manufacturing lines in South India for Nithin Sai Renewables. The line will have the capability to produce higher wattage modules with larger cut cells.
Nithin Sai Renewables Pvt. Ltd., known for its expertise in the construction industry and its successful ventures in multi-GW solar EPC projects, has now expanded into solar module manufacturing. With one of the largest solar module production factories in Southern India, the company is committed to implementing clean energy projects globally, including solar PV projects.
"We are proud to be part of this ambitious project and to support our prestigious client in becoming a reference in solar panel production," said Manish Bansal, Executive Director of Mondragon Assembly India Private Limited.
The project includes the development of a state-of-the-art 500 MW automated Solar PV Module Manufacturing Line, equipped with advanced technology. The line will commence production of M10, ½ Cut cells from day one and is expected to be fully operational by the second quarter of 2024, with a daily capacity of over 2,000 modules. Furthermore, the line is designed to be easily upgraded to accommodate next-generation modules and cell sizes ranging from M3 to M12, including 15BB cells. It also offers the option to produce Glass-Glass and/or Glass-Back sheet modules.
Mr. Nithin Sai, CMD & Founder Director of Nithin Sai Renewables Pvt. Ltd., expressed his excitement about the project, stating, "Initially, we will focus on utilizing our own high-efficiency modules for our projects in India and abroad. We are also very happy to be part of MAKE IN INDIA initiative"
Mr. Dharmendra P., Director-BD & Strategy of Nithin Sai Renewables Pvt. Ltd., highlighted the demand for high-quality and high-wattage modules in India, as well as in the US, Europe, Australia, Canada, and New Zealand. He added, "With this new manufacturing line, we aim to take advantage of this market situation."
"Mondragon and Nithin Sai will take this technological partnership to the next level and go a long way. Nithin Sai will also establish state-of-the-art R&D facilities with the support of renowned laboratories and Mondragon Assembly, which is actively involved in multiple R&D projects worldwide," stated Mr. Ramesh Shivanna, CTO of Nithin Sai Renewables Pvt. Ltd.
About Nithin Sai Renewables Pvt. Ltd.
Nithin Sai Renewables Pvt. Ltd., led by Mr. Nithin Sai, the youngest CMD and founder in the solar industry, is embarking on a fully automatic 500 MW solar panel manufacturing plant in Phase-1. The company has plans for an additional 2000 MW expansion in Phase-2. The plant is being constructed near the Devanahalli International Airport, Bangalore (India).
About Mondragon Assembly Group
Mondragon Assembly is an international group specialist in the development of automation and assembly solutions. The parent company in Spain, which is a cooperative, was created in 1977, one of the pioneers in the development of production and assembly technologies. Mondragon Assembly is divided into three business areas: Solar, E-Mobility & Energy Storage and Automation. Its main activities in each of these businesses include the development of turnkey lines and machines and contract manufacturing, being able to offer solutions anywhere in the world with their six production plants and three technical and sales offices.
Mondragon Assembly belongs to the MONDRAGON Corporation, one of the most important business groups in Europe.