Mondragon Assembly develops a ground-breaking prismatic battery pilot line
20 September, 2023
Mondragon Assembly and SoliTek, partners in the commitment to a greener, more sustainable future.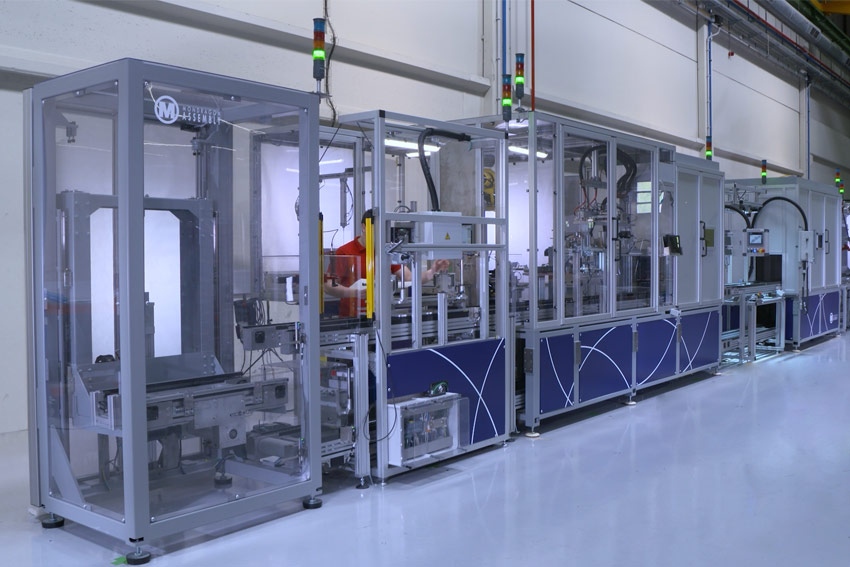 Mondragon Assembly has gone a step further as a world market leader in assembly process automation, developing a ground-breaking prismatic battery pilot line for SoliTek, a pioneering solar technology company based in Vilnius, Lithuania. The project has recently been delivered and validated at the client's facilities, successfully achieving an important milestone for both companies.
This project's importance lies in the fact that it is a historic milestone in the Baltic States, being the first full prismatic pack assembly line existing in this part of the world. The achievement strengthens Mondragon Assembly and SoliTek's commitment to promoting greener, more sustainable energy in the future, and shows that innovation and technology can be powerful driving forces for change in the quest for a cleaner energy future.
Projects to make a better world
"At Mondragon Assembly, we take pride in our role as a knowledge facilitator and contributor for society, developing assembly lines for batteries and solar panels. Our work with SoliTek is a clear example of how innovation and sustainability can coexist to provide effective, practical solutions benefiting both consumers and the environment", says Juan Jose Franco, the Area Sales Manager for E-mobility and Energy Storage.
Full video on the prismatic battery pilot line
The pilot line developed for SoliTek includes stationary storage solutions for self-consumption and grid-connected systems, which can support renewable energies such as solar energy, wind power and others. This type of batteries can also be used for peak savings solutions, based on alignment of distribution network peaks.
Here is the full video on the prismatic battery pilot line developed for SoliTek: