Mondragon Assembly is ready for REI 2023, are you?
21 September, 2023
We are happy to invite you to one of the most important events of the Indian Solar industry, Renewable Energy India 2023 that will be held in Greater Noida.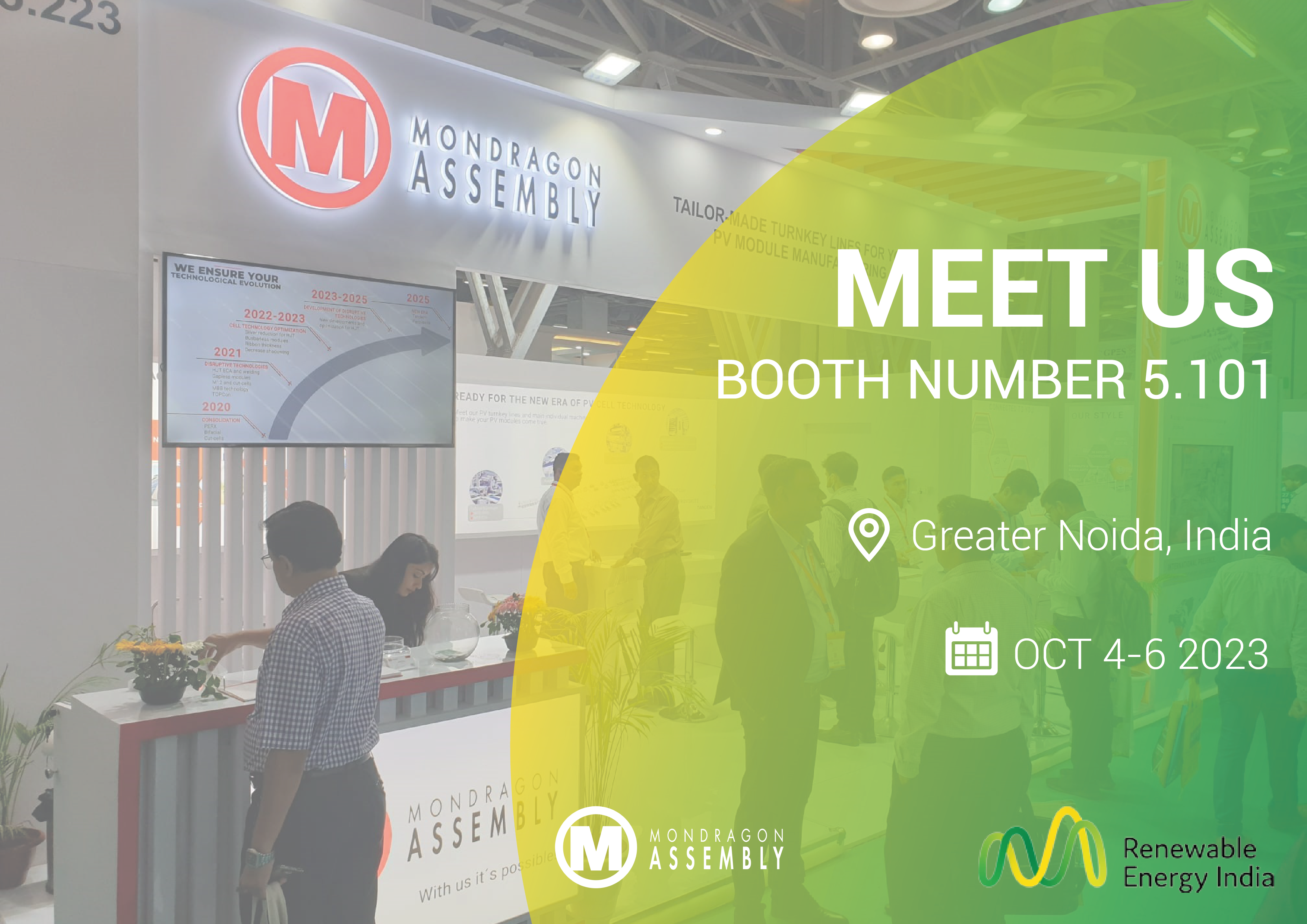 On 4, 5 and 6 October,  you will find us at Booth Number 5.101 where we will be happy to show you the latest innovations our team of experts have developed.
Do you want to arrange an appointment with our Sales and Technical Team? It won't take more than five minutes!
TAILOR-MADE TURNKEY LINES AND INDIVIDUAL MACHINES FOR YOUR PV MODULE MANUFACTURING.
With over 20 years of experience, we are the best partner to advise you in finding the best solution for your special application of PV module manufacturing. Making it an exclusive and profitable solution for you.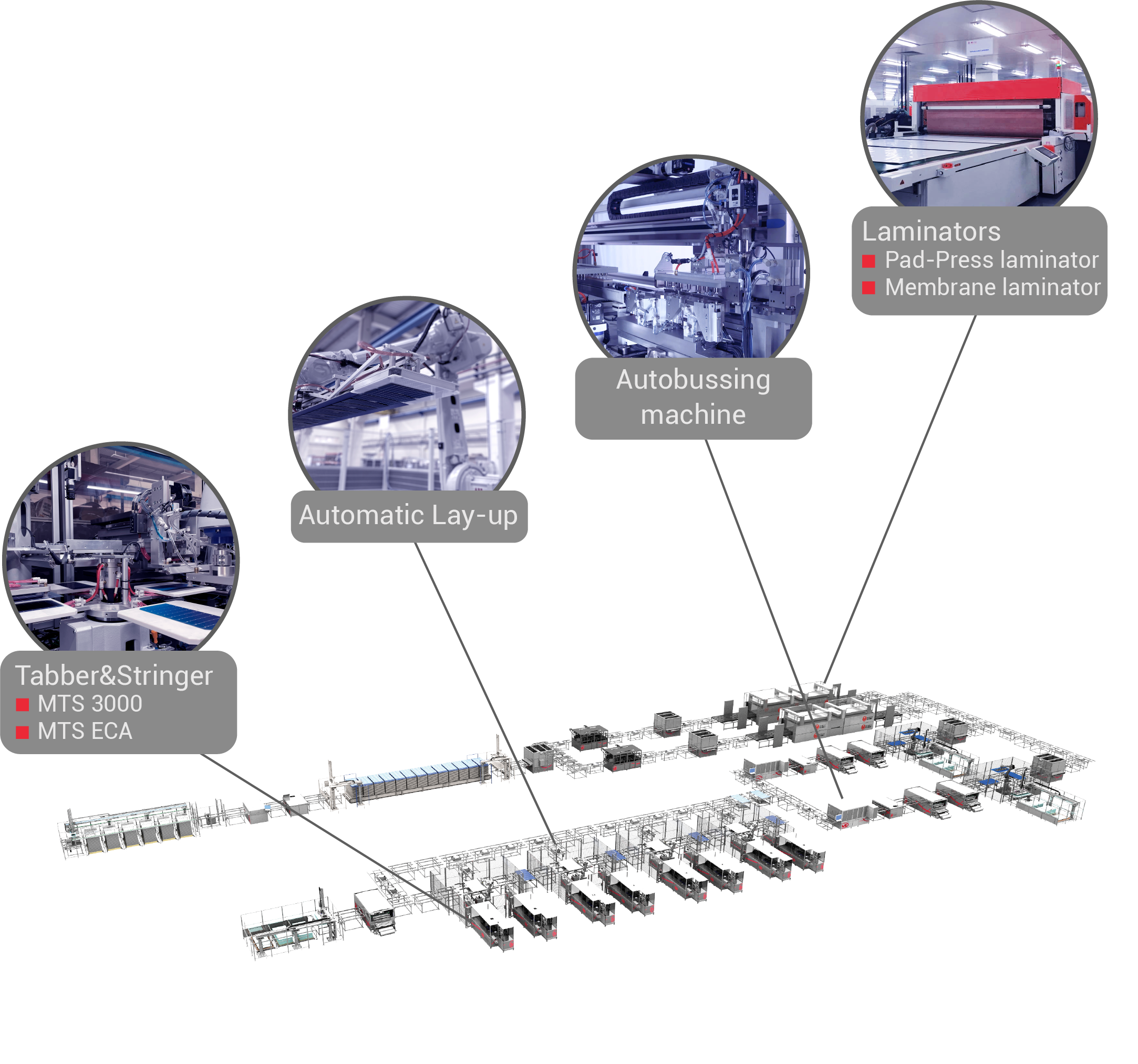 VISIT US AND LEARN MORE ABOUT OUR LATEST INDIVIDUAL MACHINES AND TURNKEY LINES.
At our stand, you will find information on the most advanced and automated high-tech turnkey lines along with individual machines, all of them developed by the Mondragon Assembly Team.




INNOVATION AND IP.

CONTINUOUS STRING PATENT OWNED BY MONDRAGON ASSEMBLY.

Since our fundation in 1977, we have been committed to innovation as a means of achieving growth, dedicating large part of our resources to promoting new product research and development, and extending our comprehensive service offering.

We own several patents, Continous String being the most noteworthy one due to the fantastic results it offers to our customers. It is a revolutionary concept that increases the throughput by more than 10%.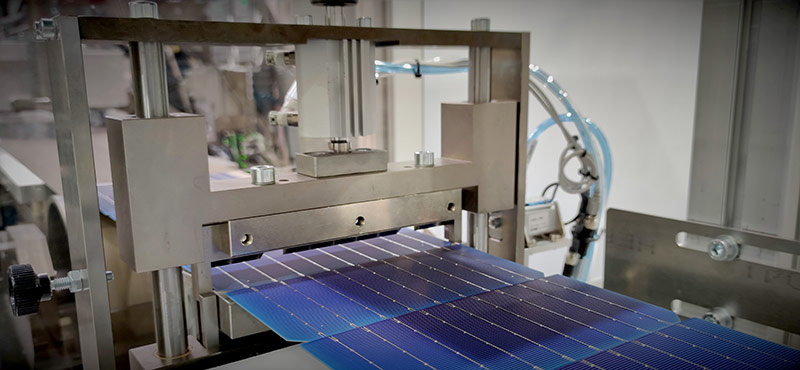 WE ENSURE YOUR TECHNOLOGICAL EVOLUTION.
We live in constant change and the PV industry is no exception. We are aware that the technological evolution in the solar industry is a concern for module manufacturers. That's why we work alongside the most well-known technological centres to bring you the best solutions available in the PV industry. We are the best partner to guide you in the technological evolution of your solution. This approach helps us to ensure that none of our partners are left behind.
So, what you are waiting for?
Come and visit us at stand  5.101 or if you prefer you can easily arrange an appointment with our experts through our website. REI 2023 is the perfect place to get to know our PV experts and get best advice for a tailored solution that meets your needs.