Individual equipment
Solutions for battery pack technologies
CYLINDRICAL BATTERY PACK SORTING & WELDING EQUIPMENT
Individual lithium-ion cells are connected in series to a module. We offer assembly platforms for a precise positioning and secure fixing of battery cells to each other in a module. The machine tests and groups the cells to achieve a High-Performance Battery Pack. This solution is focused on a flexible production of cylindrical cell battery packs.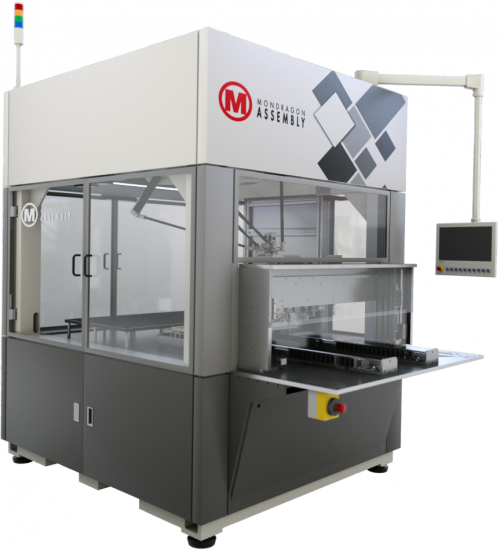 Main Features
Product to assemble

Li-ion cell module type: 26650 cells
Optional: 18650 cells or 21700 cells

Cycle time: 3 seconds/cell
Technical availability: 95%
Three cell feeders: 330 cells/feeder (26650)
One operator needed for brackets and metal sheet loading
Assembly process
Feeding of cylindrical cells from 3 different magazines
Cell singulation and OCV / IR tests
Cell sorting according to internal resistance and voltage
Cell classification by robot into an intermediate buffer
Cell pack configuration
Resistance welding of Nickel sheet
Manual operations

Nickel-sheet placement in modules
Tool assembly/disassembl
Flip (180°)
PRISMATIC CELL WELDING MACHINE
We have recently developed a prismatic cell welding machine with the capacity to weld 3 different prismatic cell modules using laser welding technology.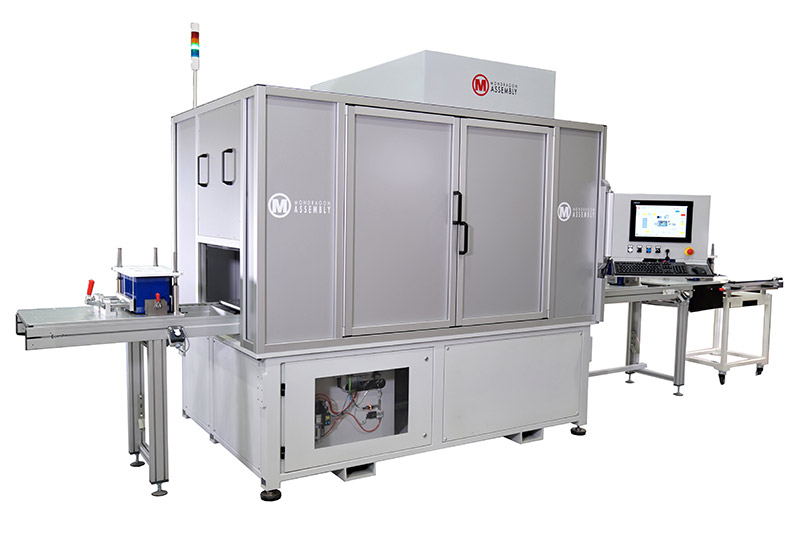 Main Features
3 different modules
Cycle time: 5 minutes for complete battery pack
Technical availability: 95%
4kW laser welding.
Assembly process
Manual piling into pallets
Manual polarity and voltage insulation test
Busbar manual loading
Automatic transfer between stations
Automatic welding and visual inspection
Automatic flipping
Manual final controls
Manual unloading