Mondragon Assembly will invest 3.5 million to build a new plant in China
16 April, 2019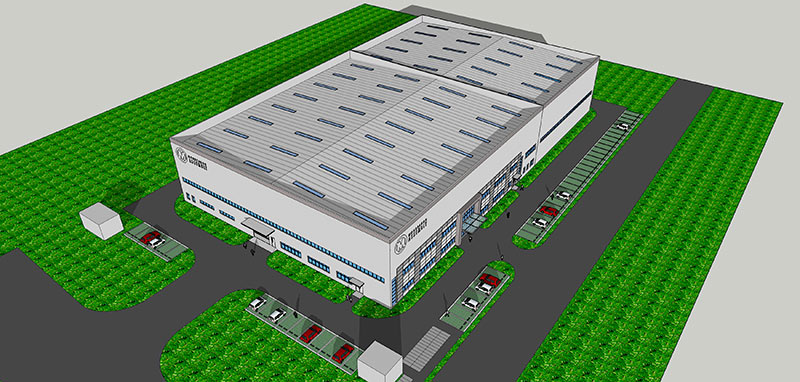 A new step in its consolidation as a global benchmark group in the automation and solar sectors.
This 3.5 million euro investment will be used to finance the growth requirements demanded by both the Automation and Solar sectors from the Mondragon Assembly Group in this strategic market, after launching activities in China in 2014.
For this purpose, it has acquired a 12,000 square metre plot in the new industrial park of Qiandeng (Kunshan), where it will build a plant measuring about 7,000 square metres. The building will consist of 6,000 square metres of production space and 1,000 for offices. Construction is expected to begin in mid-2019 and the plant is expected to be operational by the first quarter of 2020.
"Year after year, we consolidate our benchmark position in the market in highly technological projects. "This new plant will allow us to continue growing and taking on the new challenges that we have defined internally and that reflect the requirements of our current and future clients in order to continue to be competitive in an environment as demanding as the Chinese market", explained the general director of Mondragon Assembly China, Mikel Gantxegi.
Global provider
The plant will allow the Mondragon Assembly Group to continue to strengthen its position as a global provider of automated solutions where and when its clients need them, offering high-value technological solutions adapted to the needs of each country/client. In the words of the director of the Automation division, Iñigo Velez, "we achieve this through the translation of knowledge and technology between the production plants that we have in Germany, France, Mexico, Brazil, China and Aretxabaleta [Spain] thanks to our global engineering business model".".
Mondragon Assembly China ended the 2018 financial year with sales amounting to 8 million euros and 85 direct employees, and it is projected to reach 12 million euros and 100 employees in 2019. With this new investment, by 2022 the Mondragon Assembly Group expects its sales in this market to approach 25 million euros and its staff to reach 180 individuals.
About the MONDRAGON Assembly Group. Mondragon Assembly is an international group specialising in the development of automation and assembly solutions. It currently boasts six production plants:
Aretxabaleta (Gipuzkoa, Spain), its central headquarters; Mexico; France; Germany; China and Brazil and, in addition, a subsidiary in India. It operates in sectors such as solar power, the automotive industry, appliance components, cosmetics, medical devices and electronics. Its staff consists of a team of over 400 individuals and its 2018 turnover was in excess of 85 million euros.