MTS-ECA: The best solution for HJT cell connections
Tabber & Stringers
High speed Trabber & Stringer with capacity of 2600 cells/hour.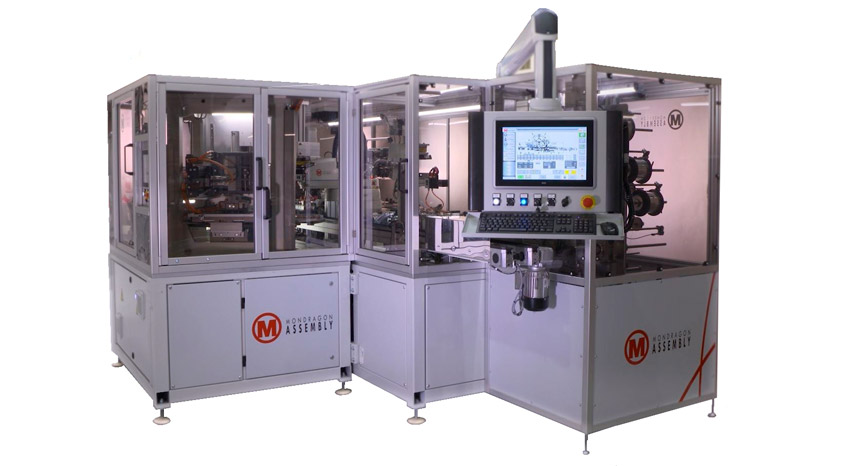 Easy retrofitting to soldering stringer
Description
Accurate cell connections with electrically conductive
adhesive (ECA).
Ready for easy upgrade from ECA to soldering stringer
is possible.
Advantages
Vision check of cell position and quality to increase the machine
uptime and reduce the quality errors and it´s consequences
Monitorized stencil printing mask with auto correction system
Easy retrofitting to soldering stringer
Easy integration with the MES system
Minimized factory footprint
Timing control for auto-diagnosis
Modular design with several options
Patented Continuous Stringing process
Main Features
Curing: Heating plates from below and optional IR heating
from above
Anti-camber systems to improve the tab´s straightness
Flexibility to be able to process different cell models and
dimensions with a minimal change-over time
One stencil printing per cell side (easy access, independent
alignment adjustment)
Cell vision check position and quality. Automatic stop if any
break detected, assistance for alignments
Cell temperature control with several steps
Stencil printing system for ECA stringing or shingling technology.
Dynamic wire holding system to ensure positioning accuracy.
Module technologies
Cell size up to M12
Up to 16MBB
Flat ribbon or round wire
Suitable for cut cells
Specially designed for HJT cell technology
Suitable for BIPV modules